Top 10: Soft-top classic 4x4s
Land Rover traditionalists aren't the kind of folk likely to be impressed by the Range Rover Evoque Convertible. And yet despite Land Rover's insistence that the soft-top Evoque creates a whole new genre, open-top models make up a decent proportion of the company's back catalogue.
Other manufacturers have also offered 4x4 convertibles over the years; and while most of them were rather more utilitarian than today's Evoque, they managed to combine open-top motoring with go-anywhere ability. Check out some of our favourites... and a couple that leave us baffled.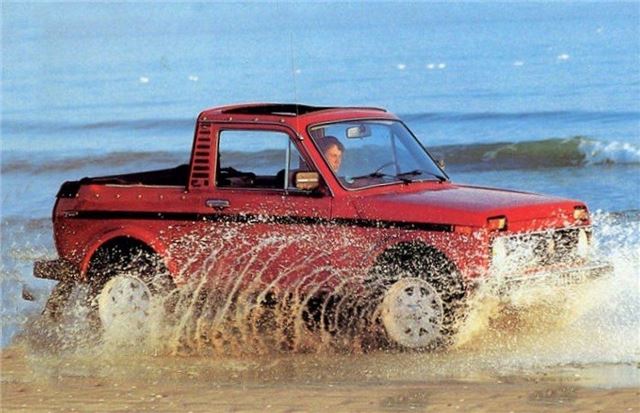 9


Lada Niva Cabriolet
Let's get one thing straight about the Lada Niva: I'm a big fan, as well as a former owner of this ultra-tough off-roader from Russia. But even I thought the UK importer had lost the plot when it began sales of the Niva Cabriolet in the mid-1980s. Compared with the Suzuki SJ, the Niva was heavy to steer, thirsty and damned hard work to drive, making it less than appealing to the trendy young things who adored their Samurais. Needless to say, few Niva Cabrios were sold in Britain and it was soon quietly dropped from the range.
Comments