Top 10: Soft-top classic 4x4s
Land Rover traditionalists aren't the kind of folk likely to be impressed by the Range Rover Evoque Convertible. And yet despite Land Rover's insistence that the soft-top Evoque creates a whole new genre, open-top models make up a decent proportion of the company's back catalogue.
Other manufacturers have also offered 4x4 convertibles over the years; and while most of them were rather more utilitarian than today's Evoque, they managed to combine open-top motoring with go-anywhere ability. Check out some of our favourites... and a couple that leave us baffled.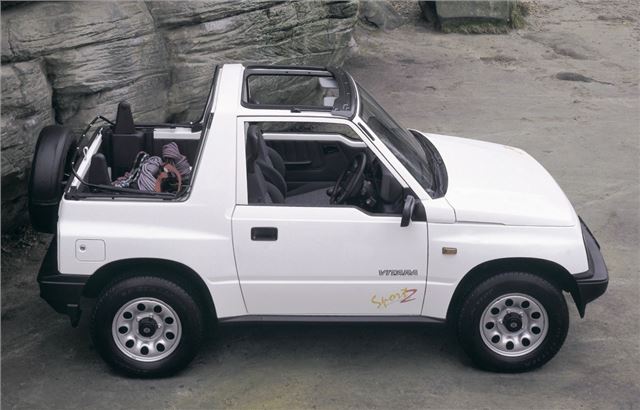 8


Suzuki Vitara
Suzuki had done well with open-top versions of the SJ, and so followed a similar trend with the larger, more sophisticated Vitara of 1989-on. Buyers could choose hard- or soft-top versions of the newcomer, with the latter proving to be by far the most popular. With trendy styling, reasonable performance (thanks to its 1.6-litre engine) and a plethora of colourful limited-editions over the years, the Vitara Convertible was a hit with those seeking affordable open-air fun with an off-road twist. Not that the image-conscious urbanites who bought the Vitara cared much about its rough-stuff prowess, of course.
Comments