Top 10: Soft-top classic 4x4s
Land Rover traditionalists aren't the kind of folk likely to be impressed by the Range Rover Evoque Convertible. And yet despite Land Rover's insistence that the soft-top Evoque creates a whole new genre, open-top models make up a decent proportion of the company's back catalogue.
Other manufacturers have also offered 4x4 convertibles over the years; and while most of them were rather more utilitarian than today's Evoque, they managed to combine open-top motoring with go-anywhere ability. Check out some of our favourites... and a couple that leave us baffled.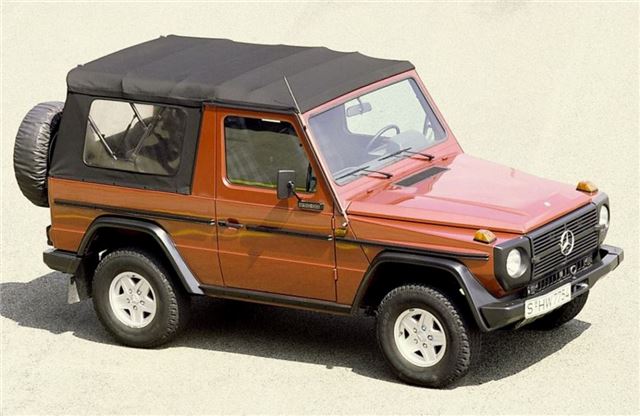 7


Mercedes-Benz G-Wagen
It's the 4x4 that Mercedes-Benz simply refuses to kill off. Yes, after 38 years of continuous production, the G-Class (or G-Wagen as it was originally known) is still going strong, and is nowadays a seriously upmarket offering that only the very wealthy can afford. More basic versions were a feature of the range in the 1980s, however, including the G-Wagen Cabriolet that you see here. It wasn't cheap (despite being fairly basic in spec) and it wasn't a huge seller by Mercedes standards, but this rag-top 4x4 was ultra-tough, great off-road... and a bit of a looker.
Comments