Top 10: Soft-top classic 4x4s
Land Rover traditionalists aren't the kind of folk likely to be impressed by the Range Rover Evoque Convertible. And yet despite Land Rover's insistence that the soft-top Evoque creates a whole new genre, open-top models make up a decent proportion of the company's back catalogue.
Other manufacturers have also offered 4x4 convertibles over the years; and while most of them were rather more utilitarian than today's Evoque, they managed to combine open-top motoring with go-anywhere ability. Check out some of our favourites... and a couple that leave us baffled.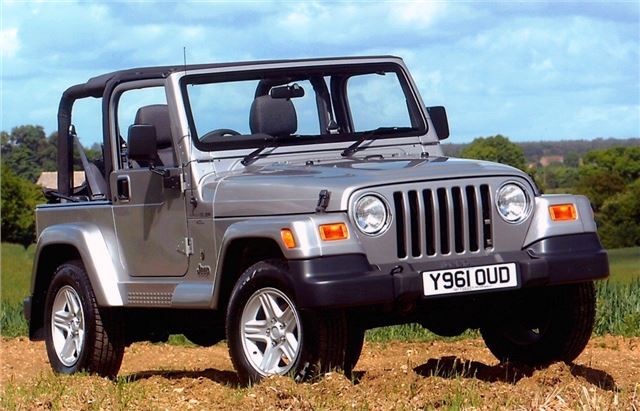 6


Jeep Wrangler
Reintroduced to the UK in 1993, the Wrangler – by then in updated 'YJ' guise – was powered by a 4.0-litre petrol engine and could be ordered in hard- or soft-top guise. Front and rear live axles underpinned it, while selectable four-wheel drive and a dual-range transfer box ensured its off-road credentials. The 'YJ' wasn't the most refined 4x4 on sale, but things improved dramatically with the launch of the 'TJ' series in 1997, with similar styling but now boasting coil (instead of leaf-sprung) suspension for a better on-road drive – and, of course, retaining the soft-top option that fans adored.
Comments