Top 10: Soft-top classic 4x4s
Land Rover traditionalists aren't the kind of folk likely to be impressed by the Range Rover Evoque Convertible. And yet despite Land Rover's insistence that the soft-top Evoque creates a whole new genre, open-top models make up a decent proportion of the company's back catalogue.
Other manufacturers have also offered 4x4 convertibles over the years; and while most of them were rather more utilitarian than today's Evoque, they managed to combine open-top motoring with go-anywhere ability. Check out some of our favourites... and a couple that leave us baffled.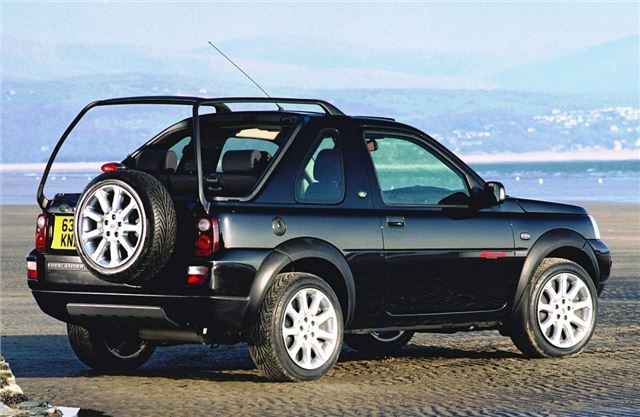 5


Land Rover Freelander
If you take a look at the Range Rover Evoque section of the Land Rover website, you'll find the open-top version described as "the world's first premium compact convertible SUV", which means Land Rover has conveniently forgotten about the good old Freelander Softback. Okay, it wasn't a full convertible in the way that the fully-open Evoque is, thanks to the Freelander's separate front roof section, built-in roll bar and fabric rear end; but the Softback was a clever idea, offering Freelander buyers some wind-in-the-hair fun and adding extra sales to the three-door line-up of the time.
Comments