Top 10: Soft-top classic 4x4s
Land Rover traditionalists aren't the kind of folk likely to be impressed by the Range Rover Evoque Convertible. And yet despite Land Rover's insistence that the soft-top Evoque creates a whole new genre, open-top models make up a decent proportion of the company's back catalogue.
Other manufacturers have also offered 4x4 convertibles over the years; and while most of them were rather more utilitarian than today's Evoque, they managed to combine open-top motoring with go-anywhere ability. Check out some of our favourites... and a couple that leave us baffled.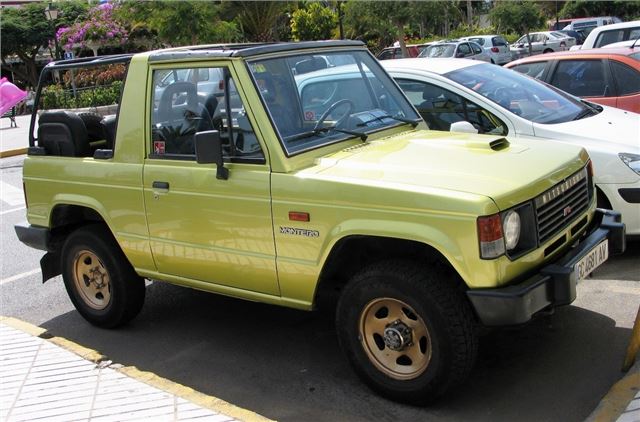 4


Mitsubishi Pajero
When the original Mitsubishi Shogun made its debut in the UK in 1983, this eagerly anticipated new 4x4 was marketed as a sensible, upmarket choice for those who couldn't quite stretch to a Range Rover. But in its Japanese homeland (as the Pajero), as well as some of the sun-kissed countries of southern Europe (where it often wore Montero badges), the short-wheelbase version could be ordered in soft-top guise. And what a good looking vehicle it was, with the original Pajero's boxy styling suiting this open-top transformation. British buyers, meanwhile, remained blissfully unaware of its existence...
Comments