Top 10: Soft-top classic 4x4s
Land Rover traditionalists aren't the kind of folk likely to be impressed by the Range Rover Evoque Convertible. And yet despite Land Rover's insistence that the soft-top Evoque creates a whole new genre, open-top models make up a decent proportion of the company's back catalogue.
Other manufacturers have also offered 4x4 convertibles over the years; and while most of them were rather more utilitarian than today's Evoque, they managed to combine open-top motoring with go-anywhere ability. Check out some of our favourites... and a couple that leave us baffled.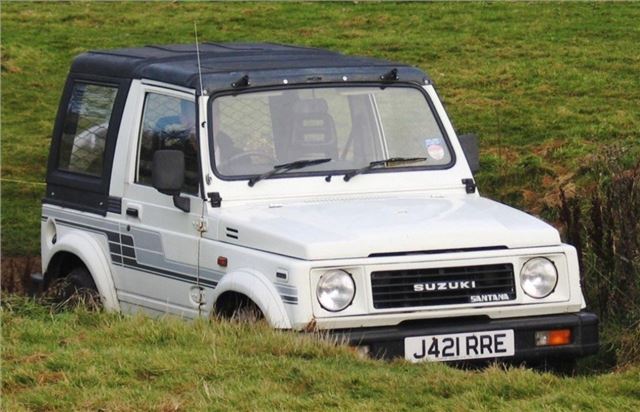 3


Suzuki SJ
If you don't mind your open-top 4x4 being tiny, basic and about as cossetting as a rollercoaster, then a rag-top SJ – usually wearing Samurai or Santana badges – is the ideal choice. Created as a no-nonsense off-roader but soon adopted by countless trendy city dwellers of the 'Eighties, the long-running SJ could be had with 1.0- or 1.3-litre power. It wasn't the best-handling 4x4 on sale (it was tall and narrow, after all), but it was – and still is – great fun and highly capable when the going gets tough. Biggest challenge is finding a rust-free survivor.
Comments