Top 10: Soft-top classic 4x4s
Land Rover traditionalists aren't the kind of folk likely to be impressed by the Range Rover Evoque Convertible. And yet despite Land Rover's insistence that the soft-top Evoque creates a whole new genre, open-top models make up a decent proportion of the company's back catalogue.
Other manufacturers have also offered 4x4 convertibles over the years; and while most of them were rather more utilitarian than today's Evoque, they managed to combine open-top motoring with go-anywhere ability. Check out some of our favourites... and a couple that leave us baffled.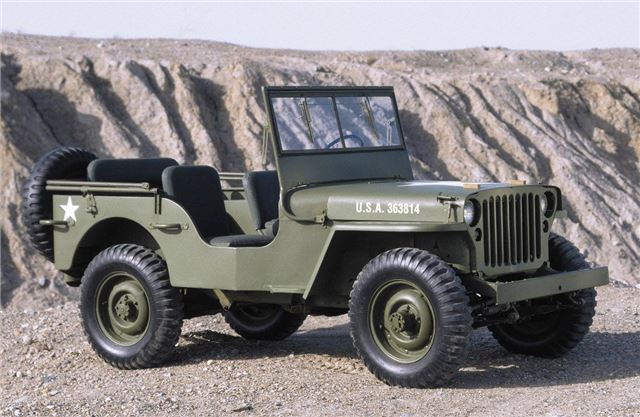 2


Willys Jeep
The original and most famous open-top 4x4 of all is, of course, the Willys Jeep – the vehicle that evolved from the American Army's demand for the ultimate go-anywhere General Purpose machine. Willys-Overland won the contract and the Jeep (derived from GP) was born. By the time World War II ended in 1945, nearly 640,000 Willys-designed Jeeps had been built, with 87,000 of them being used by the British and 46,000 by the Russians. To say the Jeep had proved its worth in combat since its launch in 1941 would be something of an understatement.
Comments