Top 10: Best socket sets to suit all budgets
No garage or workshop is complete without a decent socket set. Whether you're a novice or an expert, even the simplest DIY motoring task requires use of a socket set. But with basic sets available from supermarkets from as little as a fiver, or professional sets from trade suppliers for as much as four figures, how do you know you're making the right choice for your particular requirements?
We've put together our ten top recommendations, basing our findings on a combination of price, quality, usefulness and range. So see which of today's socket sets we think are today's best buys – and let us know which ones you'd personally recommend.
By Paul Guinness, Contributor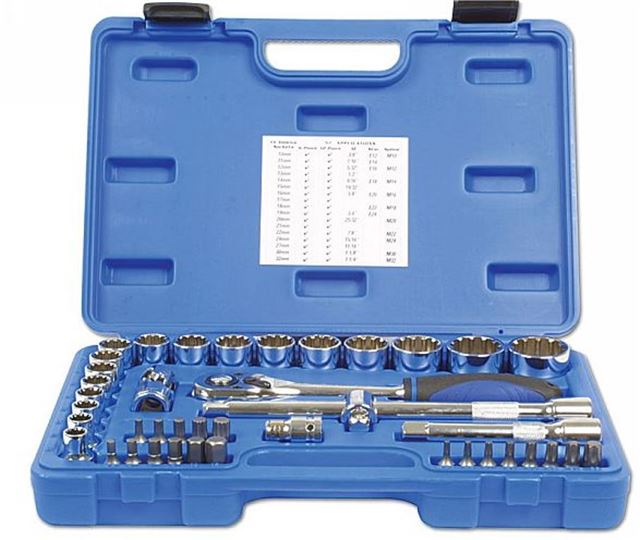 1


Laser 3571 42pc Alldrive: £117.36 (www.lasertools.co.uk)
This might not be the cheapest socket set on the market, but sometimes it's worth spending more to ensure decent quality and real usability. That's why we rate the Laser 3571 set so highly, this 42-piece Alldrive Socket Set's V-profile ensuring compatibility with Spline, Star, AF, Metric and Whitworth fixings.  The set includes 17 half-inch drive sockets and 19 30mm-long bits, plus a 72-teeth oval ratchet, extension bars, universal joint and so on. It might seem a hefty investment at more than £117, but we reckon it's good value for its sheer versatility.
Comments