Top 10: Performance estates
There was a time when the estate car was a purely functional tool. The thinking was that if you needed to haul around a combination of family and paraphernalia – and therefore needed the practicality of an estate – you weren't interested in how fast it went or how well it handled. It performed its role of four-wheeled holdall… and that was that.
Then things changed, with performance-orientated estate cars appearing on the scene. It started in the '60s and '70s, grew in the '80s and positively thrived in the '90s. So check out our ten favourite performance estate cars – and don't forget to let us have your own thoughts.
By Paul Guinness, Contributor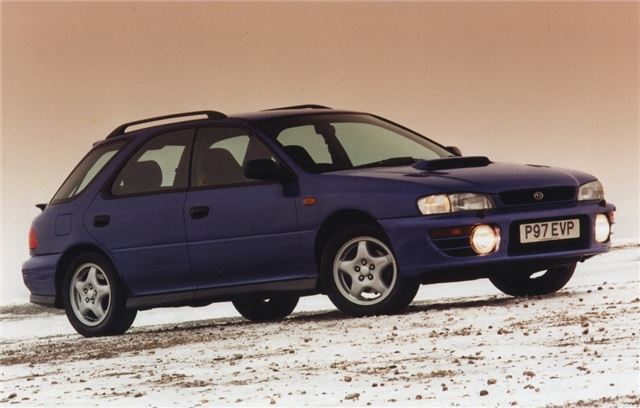 7


Subaru insisted that this was simply the five-door version of the Impreza rather than an estate car, but we'll ignore that official line. Let's face it, the original Impreza Turbo looked more estate-like than any other hatchback, and nowadays makes a great choice if you're looking for a compact load carrier with outrageous performance and all-wheel drive handling.
Launched exactly twenty years ago, the Impreza Turbo offered a mighty 208bhp from its flat-four engine, resulting in a top speed of 137mph and a 0-60mph time of just 5.8 seconds. Buy a good one now while prices are still affordable.
Comments