Top 10: Performance estates
There was a time when the estate car was a purely functional tool. The thinking was that if you needed to haul around a combination of family and paraphernalia – and therefore needed the practicality of an estate – you weren't interested in how fast it went or how well it handled. It performed its role of four-wheeled holdall… and that was that.
Then things changed, with performance-orientated estate cars appearing on the scene. It started in the '60s and '70s, grew in the '80s and positively thrived in the '90s. So check out our ten favourite performance estate cars – and don't forget to let us have your own thoughts.
By Paul Guinness, Contributor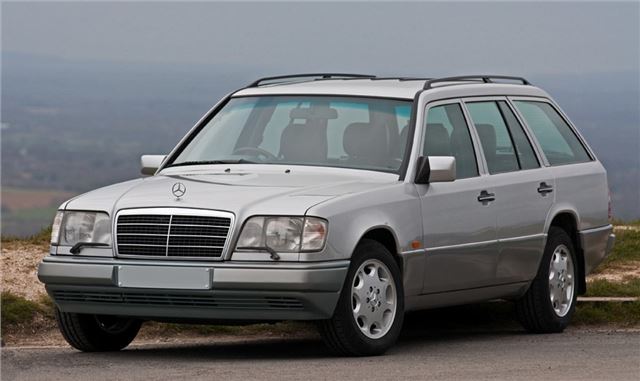 5


The W124-series E-Class of 1984-on enjoys a reputation on today's classic scene as one of the last of the 'real' Mercedes, thanks to its unbeatable build quality and superb reliability. Estate versions in particular are now highly sought after, even if most of them offer unexciting performance. But then there's the awe-inspiring E320 Estate of 1993-95…
With its 217bhp, 3.2-litre straight-six powerplant, the E320 was one of the quickest estates of its time, although the 3.0-litre E300 TE wasn't too far behind. For fans of Germanic classic estate cars, these were undoubtedly the glory years.
Comments