Top 10: Performance estates
There was a time when the estate car was a purely functional tool. The thinking was that if you needed to haul around a combination of family and paraphernalia – and therefore needed the practicality of an estate – you weren't interested in how fast it went or how well it handled. It performed its role of four-wheeled holdall… and that was that.
Then things changed, with performance-orientated estate cars appearing on the scene. It started in the '60s and '70s, grew in the '80s and positively thrived in the '90s. So check out our ten favourite performance estate cars – and don't forget to let us have your own thoughts.
By Paul Guinness, Contributor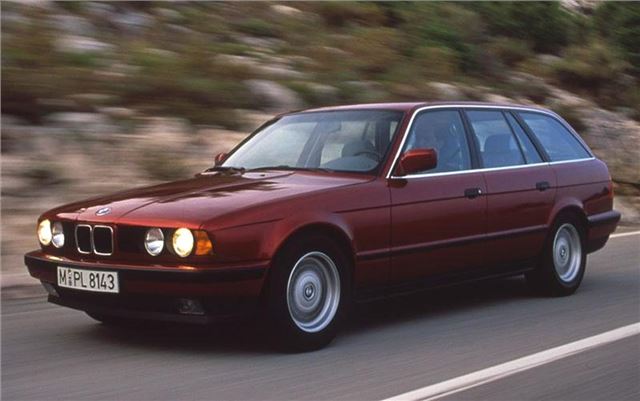 3


The Touring version of the 'E34' 5-series of 1988-96 gave BMW a much-needed executive-class estate car, hailed as one of the best looking load-carriers in its sector. Combine those good looks with superb build quality and a wide range of engines and trim levels, and it was easy to see the appeal.
Top of the tree was the V8-engined 540i Touring that arrived in 1993, complete with 295bhp and a near-£40,000 price tag. Just 62 right-hand drive cars were built for the UK though, so it's something of a rarity now. Maybe settle for a 214bhp 530i instead?
Comments