Top 10: Most expensive classic cars sold at auction
For the past decade, classics have sat near the top of the pile of many an investment portfolio, rubbing shoulders with such luxuries as gold and wine. But which cars have proved the popular? And just how much is too much? We've put together a list of ten of the most expensive classics sold at auction. No prizes for guessing which marque has the most mentions...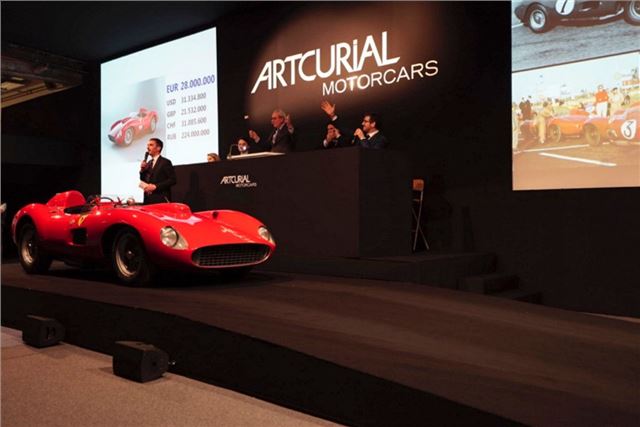 9


1957 Ferrari 335 Sport Scaglietti
Exceptional in every respect, this car was driven by all the greats, including Mike Hawthorn and Sir Stirling Moss. Mechincal problems dogged the early part of the car's career - although it still managed to set the record for the fastest average speed at the Le Mans 24 Hour. But it was its win at the 1958 Cuba Grand Prix that cemented its place in history.
In 1970, it was sold to Pierre Bardinon, one of the most knowledgeable Ferrari collectors in the world and in 1981 it was sent to the workshop Fantuzzi in Modena, Italy, to be restored to its original configuration. In 1997, it took part in events organised in Rome and Maranello to celebrate the marque's 50th anniversary.
Sold for $35,807,096 (Artcurial Retromobile 2016)
Comments