Top 10: Most expensive cars sold at the Race Retro auction
Silverstone Auctions boasted a successful Race Retro Sale with celebrity cars attracting bidders from around the world at Stoneleigh Park in Warwickshire over the weekend of 23-25 February.
Friday's Competition Car Sale achieved a 63%, followed by the Classic Car Sale on Saturday where 70% of lots were sold, lifting the overall sales total to £3.7m. Here are the ten most expensive lots from the classic car sale.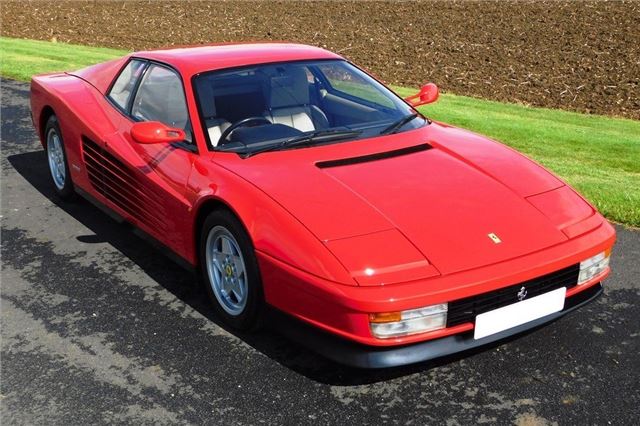 6


1991 Ferrari Testarossa
Pininfarina's design for the Testarossa was striking if not sumptuous. But while traditional Ferrari fans felt ambivalent the aerodynamic design, those 'strakes' adorned the wall of many a teenage boy's bedroom in the mid-1980s. And with a 4.9-litre V12 engine producing 390bhp, the car could hit 60mph in 4.7 seconds and had a top speed of 196mph.
This UK-supplied right-hand drive 1991 model has been well looked after. Recent work includes the removal of engine and gearbox and cambelts replaced as well as the removal of the rear suspension. With 27,000 miles on the clock, it's a good example of a rapidly appreciating 1980s Ferrari.
Sold for £96,188
Comments