Top 10: Most expensive cars sold at the Race Retro auction
Silverstone Auctions boasted a successful Race Retro Sale with celebrity cars attracting bidders from around the world at Stoneleigh Park in Warwickshire over the weekend of 23-25 February.
Friday's Competition Car Sale achieved a 63%, followed by the Classic Car Sale on Saturday where 70% of lots were sold, lifting the overall sales total to £3.7m. Here are the ten most expensive lots from the classic car sale.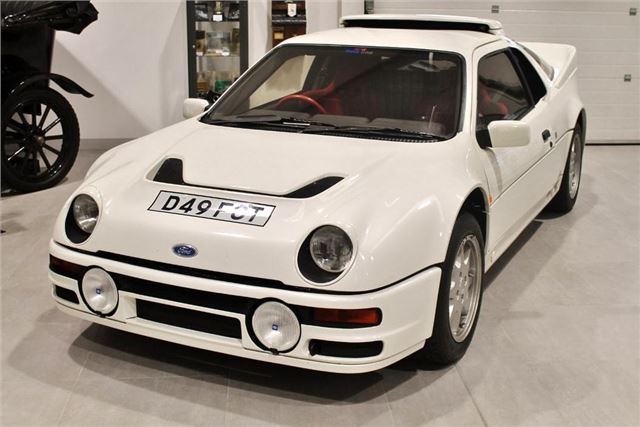 3


1987 Ford RS200
Ford had been working on a turbocharged machine that could compete with the new breed of Group B Rally cars like the Audi Sport Quattro, Peugeot 205 T16, and the Lancia Delta. The resulting all-wheel drive RS200 was styled by Ghia with a glassfibre body courtesy of Reliant, while the chassis was looked after by F1 gurus Tony Southgate and John Wheeler. The RS200 was a capable machine, but When Joaquim Santos lost control of his on the Portugal rally in 1986, three people died, many were injured, and the writing was on the wall for Group B.
Chassis #0053 remained with its first owners until July 1997 when the original supplier the Hendy Group bought it back through their Cosham branch. Ever since, the car has remained within the company's heritage collection of cars and has seen infrequent use, mostly being taken out to shows for display and promotional purposes. Although not driven regularly, it has been well maintained and the car has been through the workshops annually to ensure it's always ready to go.
Sold for £157,500
Comments