Top 15: Minis through the years
In a few weeks' time you'll be able to buy a brand new MINI, the fourth entirely new generation of car to wear this badge. Here are 15 of the classics to remind you just how far they've come since 26 August 1959. The first Mini was offered as an Austin or Morris, but throughout the years, the Cooper, Riley and Wolseley versions added names, and much appeal to Sir Alec Issigonis' brilliant baby car concept.
We take a look at some of the most basic, sporting and luxurious Minis sold officially by BMC, Leyland and Rover dealers between 1959 and 2000. The shape may have stayed roughly the same over the years, but the marketing, prices, colours and performance, all perfectly reflect the times they were produced. Follow the progress of the Mini between 1959 and 2000 - which is your favourite?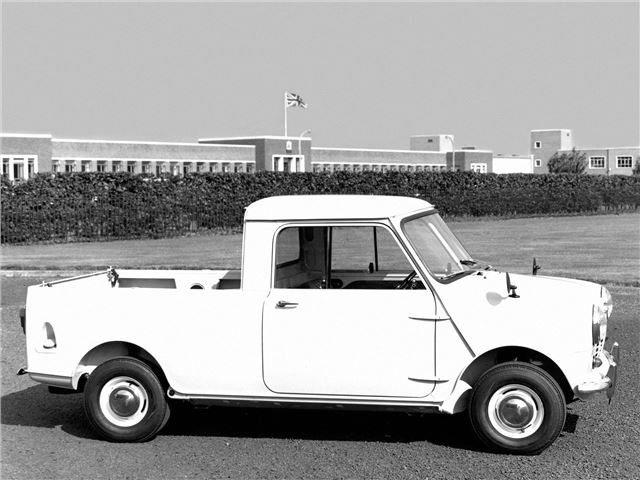 5


1961 Mini Pick-up
Interestingly, the Mini pick-up arrived on the market, just as sales of the Mini began to slow after the initial euphoria of the launch. Production of the Mini across BMC had slowed to 2000 cars a week, although this was still higher than most British cars at the time - but it clearly demonstrates that the radical Mini took a little time to capture the hearts and minds of British car buyers.
Comments