Top 15: Minis through the years
In a few weeks' time you'll be able to buy a brand new MINI, the fourth entirely new generation of car to wear this badge. Here are 15 of the classics to remind you just how far they've come since 26 August 1959. The first Mini was offered as an Austin or Morris, but throughout the years, the Cooper, Riley and Wolseley versions added names, and much appeal to Sir Alec Issigonis' brilliant baby car concept.
We take a look at some of the most basic, sporting and luxurious Minis sold officially by BMC, Leyland and Rover dealers between 1959 and 2000. The shape may have stayed roughly the same over the years, but the marketing, prices, colours and performance, all perfectly reflect the times they were produced. Follow the progress of the Mini between 1959 and 2000 - which is your favourite?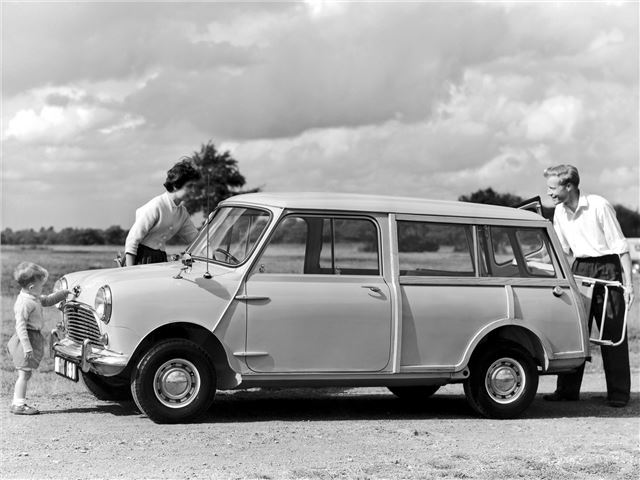 4


1960: Mini Traveller and Countryman 
In September 1960, BMC announced two new estate car versions of the Mini, the Morris Mini Traveller and the Austin Seven Countryman. Both these cars featured an external wooden frame, but unlike other BMC estates, these were for decoration and were not structural - effectivly using the tooling already created for the van version.
Comments