Top 15: Minis through the years
In a few weeks' time you'll be able to buy a brand new MINI, the fourth entirely new generation of car to wear this badge. Here are 15 of the classics to remind you just how far they've come since 26 August 1959. The first Mini was offered as an Austin or Morris, but throughout the years, the Cooper, Riley and Wolseley versions added names, and much appeal to Sir Alec Issigonis' brilliant baby car concept.
We take a look at some of the most basic, sporting and luxurious Minis sold officially by BMC, Leyland and Rover dealers between 1959 and 2000. The shape may have stayed roughly the same over the years, but the marketing, prices, colours and performance, all perfectly reflect the times they were produced. Follow the progress of the Mini between 1959 and 2000 - which is your favourite?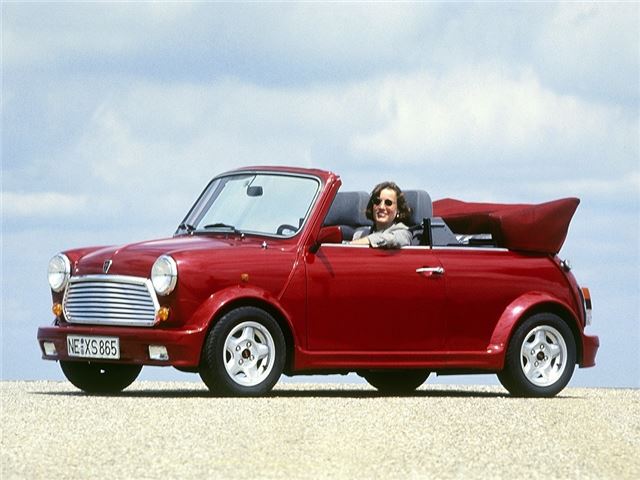 13


1991 and 1993 Mini Cabriolet
Following the revival in Mini fortunes in the late 1980s, Rover contracted Lamm Autohous to build 75 open topped versions to sell though 12 selected dealers. All 75 cars sold out within a month, and so the company developed its own version, with Karmann and Tickford, which was launched just over a year later. Price was high, but it sold steadily until it was phased out in 1996 - so far, production figures have not been confirmed, but it's thought that fewer than 300 were made in total.
Comments