Top 10: MG saloons
Mention MG to most enthusiasts and they'll conjure up images of a two-seater roadster of some description. Whether it's an early T-type or a later MGB, it's what most folk think of when the famous Abingdon brand is mentioned. And yet MG has also enjoyed major success with its sporting saloons over the years, with the most popular models now highly sought after on today's classic scene.
Let's get one thing sorted straight away, though: in this particular instance, when we refer to MG saloons we're also including the odd hatchback. In fact, we're talking about pretty much any MG that isn't a two-seater sportster. And there have been a surprising number of them.
The popularity of the best MG saloons is understandable. Most have possessed at least a modicum of sportiness, whilst managing to provide the kind of four- or five-seater practicality demanded by many buyers. In most cases it still makes for a tempting combination, whether your preference is for an MG YA of the late '40s or a last-of-the-line ZT of the 21st century.
Even better news is that you don't need a massive bank balance in order to afford a classic MG saloon that's capable of providing practicality and entertainment value in equal measure. So which will you choose?
By Paul Guinness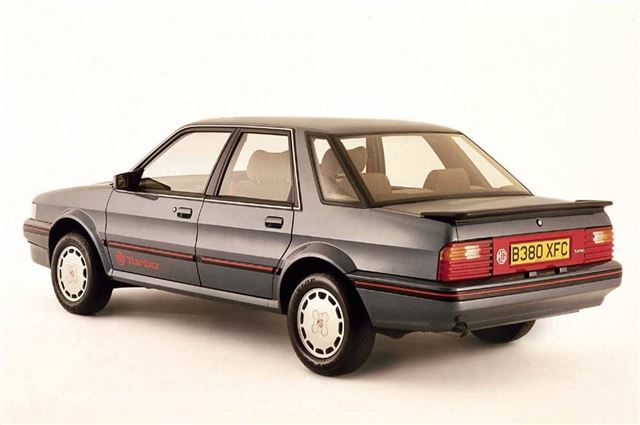 7


MG Montego
Celebrating its 30th anniversary in 2014 is the MG Montego, a machine that in normally-aspirated 2.0 EFi guise pushed out a useful 115bhp, boosted to 150bhp for the 'blown' Montego Turbo. Like the Maestro, the Montego was a far better machine than many potential buyers expected, with excellent front-drive handling and a genuinely sporty feel.
Prices nowadays remain affordable (roughly in line with MG Maestro values), making this particular four-door MG an intriguing left-field choice. Sadly, it's becoming an increasingly rare sight in regular use – so buy one while they're still keenly priced.
Comments