Top 10: Learner cars of the 1980s and 1990s
If you learned to drive in the '80s or '90s and you had professional lessons, there's every chance you were behind the wheel of one of the cars featured here. These were the models that proved popular with driving schools of the time – and to which we owe a debt of gratitude.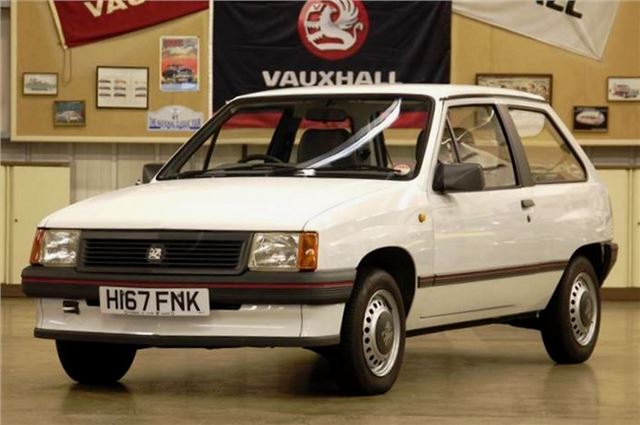 3


Vauxhall Nova
Thanks to the wonders of General Motors' badge-engineering, what the rest of Europe knew as the first-gen Opel Corsa was sold in Britain as the Vauxhall Nova. The 1983-93 Spanish-built Nova proved to be a hit for Vauxhall, trailing the Metro and Fiesta in the sales charts but still proving popular throughout its long career – particularly amongst the driving school fraternity, which appreciated the Nova's impressive reliability and economy. With three- and five-door hatchbacks and (unusual for this class) two- and four-door saloons available over the years, there was a Nova to suit every driving instructor's requirements, with many tempted by the later 1.5D diesel versions. 
How many survived? There are currently 5889 Vauxhall Novas left, 1254 of them taxed – full details here
Comments