Top 10: Japanese grey imports
Grey imports were big business in the 1990s and early 2000s, with independent specialists around the UK bringing used cars over from Japan and selling them to eager British buyers. And even now there are companies offering the same service, hence the influx of Figaros in recent years.
Here we take a look at ten of the most popular grey imports of the past 25 years, with sports and retro cars being complemented by coupes and the odd 4x4. Check out our top choices and see which ones now offer the best value. Oh, and don't forget to comment about your personal favourites...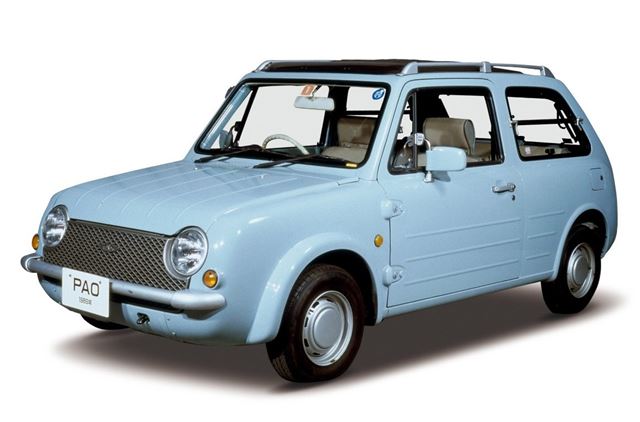 4


Nissan Pao
Predating the Figaro was the Nissan Pao of 1989, another Micra-based model but this time featuring a deliberately utilitarian, 1960s-influenced look (hence its ribbed side panels, external door hinges and flip-up rear side windows), although its driving style was modern thanks to rack and pinion steering, all-round independent suspension and front disc brakes. In just two years Nissan produced 51,657 Paos, and it's now a popular grey import in Britain. It might not be fast (with just 51bhp from its 1.0-litre K10-series engine), but it offers head-turning looks coupled with practicality. And it's not bad value at around £4-6000 for a decent survivor.
Comments