Top 10: Japanese grey imports
Grey imports were big business in the 1990s and early 2000s, with independent specialists around the UK bringing used cars over from Japan and selling them to eager British buyers. And even now there are companies offering the same service, hence the influx of Figaros in recent years.
Here we take a look at ten of the most popular grey imports of the past 25 years, with sports and retro cars being complemented by coupes and the odd 4x4. Check out our top choices and see which ones now offer the best value. Oh, and don't forget to comment about your personal favourites...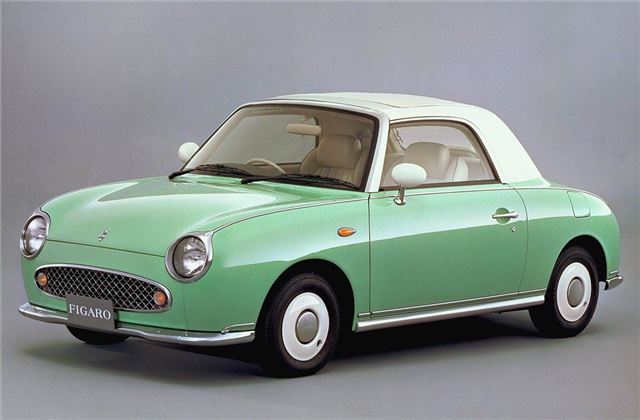 1


Nissan Figaro
Love it or loathe it, we can't discuss Japanese grey imports without including the Nissan Figaro, the 1950s-inspired Micra-based coupe launched by Nissan in 1991 and now one of the most prolific 'greys' on British roads. With its cutesy styling, two-tone paintwork and retro-look interior, the Figaro is still being imported by UK specialists who renovate and respray the cars, replace the flaking chrome and flog them for anything from £5000 upwards. There's a thriving owners' club, such is the Figaro's British following – which isn't bad for a Japanese-spec car with a short life and a production run of just 20,000 units.
Comments