Top 20: The best Bond cars
To mark the sad news that Roger Moore has died, we decided to take a look at some of Bond's classic vehicles – including that Lotus Esprit.
Not every Bond car was hi-tech. From the Citroen 2CV used in For Your Eyes Only to the Sunbeam Alpine that featured in Dr. No, and not forgetting the poor old Leyland Sherpa panel van ripped apart by the infamous Jaws in The Spy Who Loved Me, Bond has piloted some eclectic machines. Here we celebrate twenty of the most memorable.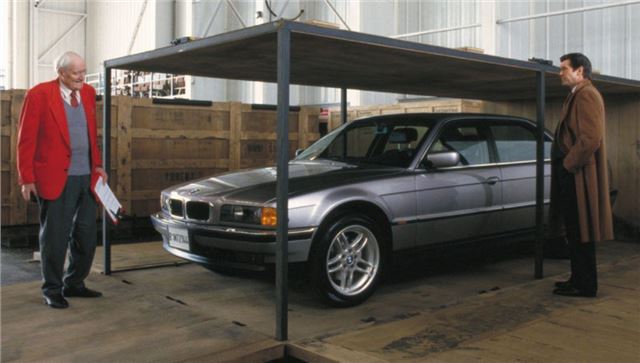 9


Putting Pierce Brosnan's Bond in a German executive saloon was perhaps a controversial move. But as you might expect, this was no ordinary V12-engined BMW 750iL – and Bond soon found himself making use of its added gadgetry once being chased through a hotel car park by various henchmen.
The thugs were unable to penetrate the car's bullet-proof windows and body. But when Bond saw them trying to break in, he made full use of the BMW's remote control, activating the tear gas dispensers before – once back behind the wheel – employing its on-board grenades and mini-missiles. Lovely stuff.
Comments