Top 20: The best Bond cars
To mark the sad news that Roger Moore has died, we decided to take a look at some of Bond's classic vehicles – including that Lotus Esprit.
Not every Bond car was hi-tech. From the Citroen 2CV used in For Your Eyes Only to the Sunbeam Alpine that featured in Dr. No, and not forgetting the poor old Leyland Sherpa panel van ripped apart by the infamous Jaws in The Spy Who Loved Me, Bond has piloted some eclectic machines. Here we celebrate twenty of the most memorable.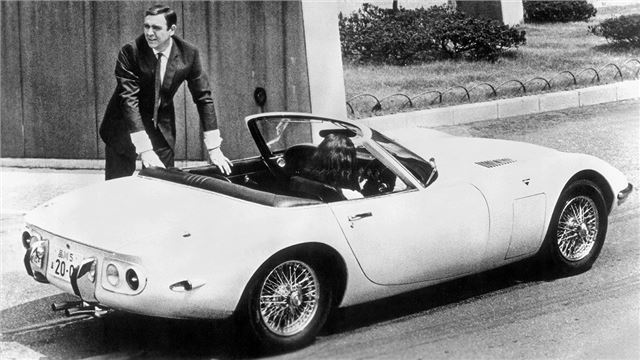 3


Few Brits would have been aware of the Toyota 2000GT until its 1967 appearance in You Only Live Twice, the film that saw it achieving extraordinary fame despite a production run of just over 300 cars. Hailed as Japan's first supercar, the 2000GT was a sensational looking two-door coupe quite unlike anything else we'd seen before.
Hang on a minute, though: surely the car that Sean Connery drives in the film is a roadster? Ah yes. In fact, two cars were specially converted by Toyota for use by 007, allegedly because Connery was too tall to fit inside a regular 2000GT.
Comments