Top 20: The best Bond cars
To mark the sad news that Roger Moore has died, we decided to take a look at some of Bond's classic vehicles – including that Lotus Esprit.
Not every Bond car was hi-tech. From the Citroen 2CV used in For Your Eyes Only to the Sunbeam Alpine that featured in Dr. No, and not forgetting the poor old Leyland Sherpa panel van ripped apart by the infamous Jaws in The Spy Who Loved Me, Bond has piloted some eclectic machines. Here we celebrate twenty of the most memorable.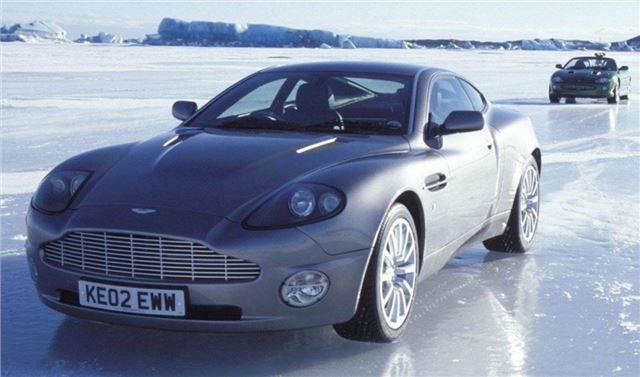 16


From the XKR that was in hot pursuit of Bond in Die Another Day to the awesome machine it was chasing: the then new Aston Martin V12 Vanquish, which in standard form offered a mighty 450bhp from its 5.9-litre 48-valve powerplant. 007's example was a tad different from the norm, however, carrying such essentials as front-firing rockets, machine guns, tyre-shredding spikes in the wheels, plus (as a tribute to the original DB5) a passenger ejector seat. Oh, and it also had adaptive camouflage, enabling it to 'disappear' at the flick of a switch. Handy, eh?
Comments