Top 20: The best Bond cars
To mark the sad news that Roger Moore has died, we decided to take a look at some of Bond's classic vehicles – including that Lotus Esprit.
Not every Bond car was hi-tech. From the Citroen 2CV used in For Your Eyes Only to the Sunbeam Alpine that featured in Dr. No, and not forgetting the poor old Leyland Sherpa panel van ripped apart by the infamous Jaws in The Spy Who Loved Me, Bond has piloted some eclectic machines. Here we celebrate twenty of the most memorable.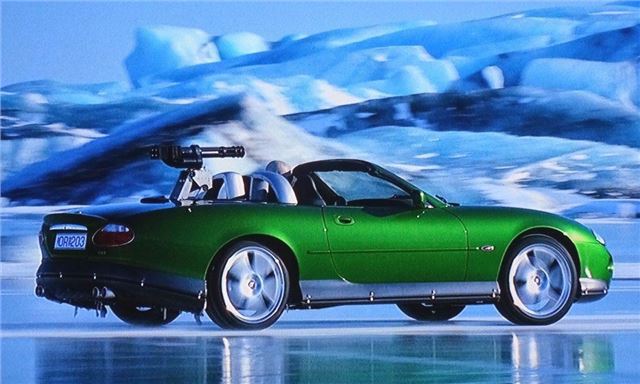 15


Another car not driven by Bond but famous for its car chase role was the XKR from Die Another Day, released in 2002 with Pierce Brosnan still playing 007. The distinctive Jaguar convertible was, of course, heavily modified – which explains the addition of machine guns, door-mounted missiles and some handy mortars in the boot. Funnily enough, we don't remember any of those being on Jaguar's official options list thirteen years ago, but they certainly came in handy for driver Zao as he chased Bond's latest V12-engined Aston Martin.
Comments