Top 20: The best Bond cars
To mark the sad news that Roger Moore has died, we decided to take a look at some of Bond's classic vehicles – including that Lotus Esprit.
Not every Bond car was hi-tech. From the Citroen 2CV used in For Your Eyes Only to the Sunbeam Alpine that featured in Dr. No, and not forgetting the poor old Leyland Sherpa panel van ripped apart by the infamous Jaws in The Spy Who Loved Me, Bond has piloted some eclectic machines. Here we celebrate twenty of the most memorable.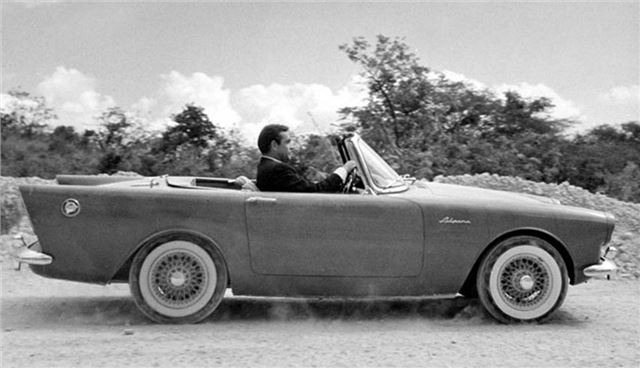 2


This humble Sunbeam Alpine played a prominent role in Dr. No (1962), as the rental car that transported Sean Connery to the home of Miss Taro in the mountains of Jamaica. It started off as a leisurely drive but inevitably ended up as a high-speed chase, with Bond emerging unscathed.
The Alpine was produced by Rootes Group from 1959 to '68, with 1494cc to 1725cc powerplants during that time. It really came into its own once fitted with an American Ford V8 and renamed the Tiger, giving Rootes a highly desirable sporting flagship.
Comments