Top 10: Icons of the 1990s
As with any decade, the 1990s saw its fair share of motoring dross, with models like the MkIII Golf and MkV Escort proving that even the biggest, most successful car manufacturers can sometimes take their eye off the ball. But this was also the decade of some game-changing newcomers.
Reducing a potentially never-ending list of iconic '90s metal to just ten different models is a challenge; but we feel each and every car featured here deserves its place in history. Let's celebrate some of today's most important modern classics.
By Paul Guinness, Contributor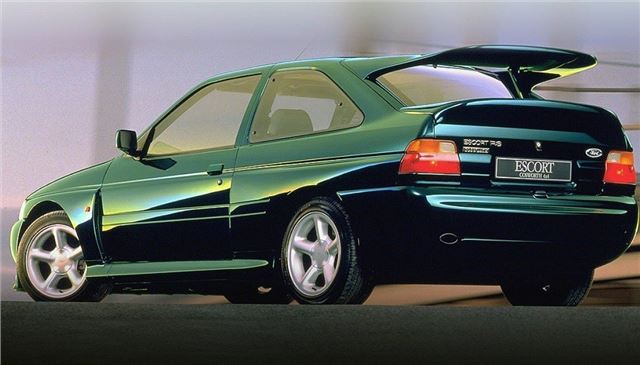 3


The fifth-generation Ford Escort might have been ridiculed upon its launch for being surprisingly awful, but it had one thing in its favour: it inspired the 1992-96 RS Cosworth version, a rally-developed high-performance behemoth that carried on where the Cosworth-powered Sierra had left off. This was the ultimate Escort for a whole new generation.
Just 7145 road-going Cossie-powered Escorts were built, these four-wheel drive ultra-hot hatches boasting 225bhp, 145mph and a sub-six-seconds 0-60mph time from their 2.0-litre turbocharged powerplant. The iconic RS Cosworth badge was back – with a bang.
Comments