Top 10: Iconic '80s Fords
Ah, the '80s. It was a big era for Ford fans, with a whole new family of XR sportiness arriving on the scene, followed by turbocharging wizardry and more than a little input from the good folk of Cosworth. This was the decade when some of the Blue Oval's most iconic cars were launched, machines now highly revered as modern classics.
From the cheekiest sporting Fiestas to the most awe-inspiring tyre-shredding Cosworths, there was a fun Ford for everyone back in the '80s, as well as some intriguing choices for those seeking a spot of luxury. Check out these ten top models – and don't forget to let us know your faves.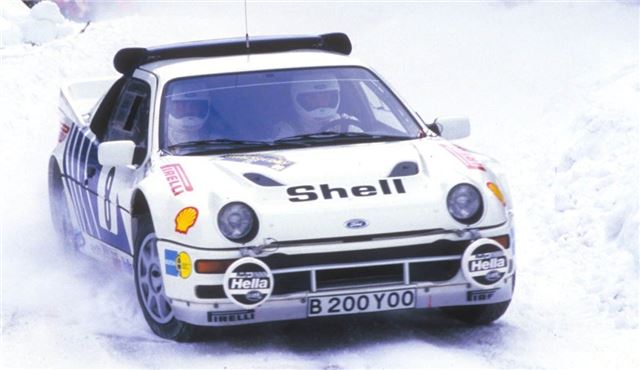 10


RS200
The rarest Ford of the '80s is, of course, the RS200 – of which (you won't be surprised to learn) a mere couple of hundred were officially built. Created for Group B rallying, with road-going customer cars built for homologation purposes, the RS200 was a seriously quick machine, its mid-mounted 1.8-litre Cosworth BDT lump pushing out a minimum of 250bhp.
Launched in 1985, the RS200 was a hand-built all-wheel drive behemoth that catapulted Ford into the heart of Group B rallying – although its best ever result was only third place in the 1986 WRC Rally of Sweden. Still, as icons of the '80s go, it's up there with the best.
Comments