Top 10: Iconic '80s Fords
Ah, the '80s. It was a big era for Ford fans, with a whole new family of XR sportiness arriving on the scene, followed by turbocharging wizardry and more than a little input from the good folk of Cosworth. This was the decade when some of the Blue Oval's most iconic cars were launched, machines now highly revered as modern classics.
From the cheekiest sporting Fiestas to the most awe-inspiring tyre-shredding Cosworths, there was a fun Ford for everyone back in the '80s, as well as some intriguing choices for those seeking a spot of luxury. Check out these ten top models – and don't forget to let us know your faves.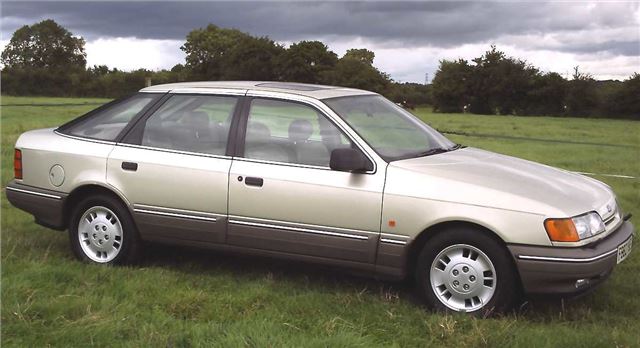 9


Just as Ford had replaced the square-cut Cortina with the curvaceous Sierra in 1982, it performed a similar trick three years later with the MkIII Granada. Ford's flagship model had become a hatchback for the first time, though under the skin it was as conventional as any rear-drive exec.
The MkIII Granada became more interesting, however, when the luxurious Scorpio version arrived – a model that could even be ordered in 4x4 guise. By 1988, the Granada Scorpio 2.9i 4x4 came in at a hefty £21,500, making it even dearer than the entry-level Jaguar XJ6. It might have worn a Blue Oval up front, but this was one seriously upmarket machine.
Comments