Top 10: Iconic '80s Fords
Ah, the '80s. It was a big era for Ford fans, with a whole new family of XR sportiness arriving on the scene, followed by turbocharging wizardry and more than a little input from the good folk of Cosworth. This was the decade when some of the Blue Oval's most iconic cars were launched, machines now highly revered as modern classics.
From the cheekiest sporting Fiestas to the most awe-inspiring tyre-shredding Cosworths, there was a fun Ford for everyone back in the '80s, as well as some intriguing choices for those seeking a spot of luxury. Check out these ten top models – and don't forget to let us know your faves.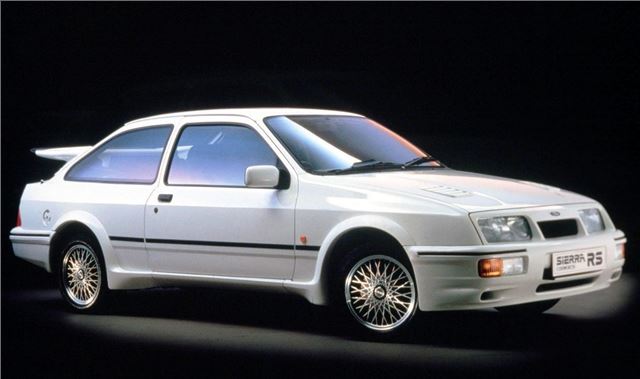 8


Sporting Sierras entered new territory when the incredible RS Cosworth was unveiled in 1985, with its 1993cc DOHC turbocharged and intercooled motor pushing out a monstrous 204bhp. With its massive rear spoiler, mesh grille, bonnet vents and squat stance, it also looked every inch the modern day muscle car.
The initial Cosworth was replaced by the limited-run RS500 in 1987, complete with 224bhp and even bigger spoilers, with the final incarnation of the '80s being the saloon-based Sapphire RS Cosworth of 1988. Ford found itself once again a major player in the high-performance market, generating headlines worldwide as a result.
Comments