Top 10: Iconic '80s Fords
Ah, the '80s. It was a big era for Ford fans, with a whole new family of XR sportiness arriving on the scene, followed by turbocharging wizardry and more than a little input from the good folk of Cosworth. This was the decade when some of the Blue Oval's most iconic cars were launched, machines now highly revered as modern classics.
From the cheekiest sporting Fiestas to the most awe-inspiring tyre-shredding Cosworths, there was a fun Ford for everyone back in the '80s, as well as some intriguing choices for those seeking a spot of luxury. Check out these ten top models – and don't forget to let us know your faves.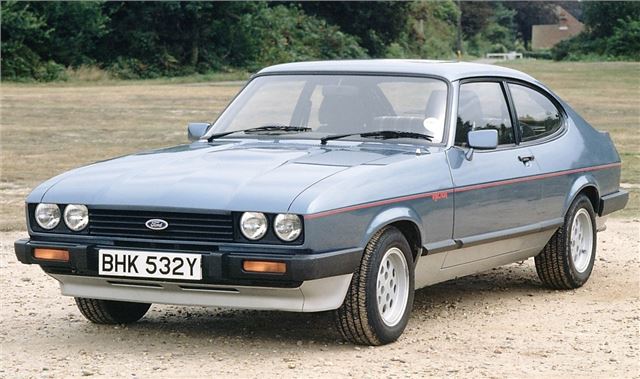 6


With new models coming thick and fast, and go-faster versions never far behind, traditionalists worried that the poor old Capri would wither in the '80s. But they needn't have, as 1981 saw the unveiling of the awesome Capri 2.8i. The old 'Essex' V6 was replaced by the latest 'Cologne' unit, bringing 160bhp to the party.
With updated trim and 'pepperpot' alloys fitted, the Capri flagship looked the part and went like stink. Despite the age of its basic design, the latest Capri proved to be a big hit; the final model (the limited-run Capri 280) eventually rolled off the line at the end of 1986.
Comments