Top 10: Iconic '80s Fords
Ah, the '80s. It was a big era for Ford fans, with a whole new family of XR sportiness arriving on the scene, followed by turbocharging wizardry and more than a little input from the good folk of Cosworth. This was the decade when some of the Blue Oval's most iconic cars were launched, machines now highly revered as modern classics.
From the cheekiest sporting Fiestas to the most awe-inspiring tyre-shredding Cosworths, there was a fun Ford for everyone back in the '80s, as well as some intriguing choices for those seeking a spot of luxury. Check out these ten top models – and don't forget to let us know your faves.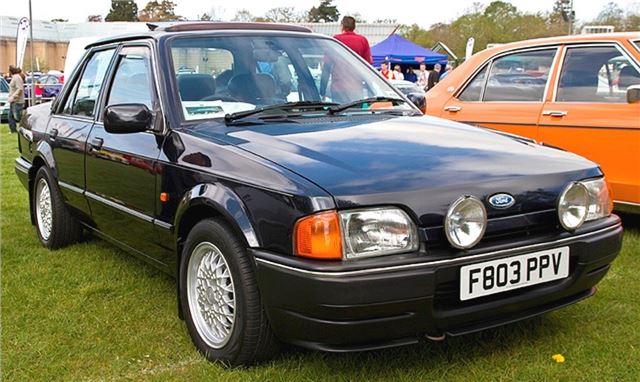 5


Orion 1600E
The second-generation Orion (a booted version of the MkIV Escort) was in the autumn of its life when Ford spotted a gap in the market. It was already possible to buy an upmarket version in the shape of the 1.6i Ghia, but Ford played the nostalgia card by announcing the Orion 1600E for 1989 – referencing the iconic Cortina 1600E in all of its marketing.
Fewer than 1500 Orions were converted to 1600E spec by the experts at Tickford, each car being treated to Shadow Grey all-leather upholstery and wood veneer trimmings. It was the closest that Ford ever came to creating a miniature limousine.
Comments