Top 10: Iconic '80s Fords
Ah, the '80s. It was a big era for Ford fans, with a whole new family of XR sportiness arriving on the scene, followed by turbocharging wizardry and more than a little input from the good folk of Cosworth. This was the decade when some of the Blue Oval's most iconic cars were launched, machines now highly revered as modern classics.
From the cheekiest sporting Fiestas to the most awe-inspiring tyre-shredding Cosworths, there was a fun Ford for everyone back in the '80s, as well as some intriguing choices for those seeking a spot of luxury. Check out these ten top models – and don't forget to let us know your faves.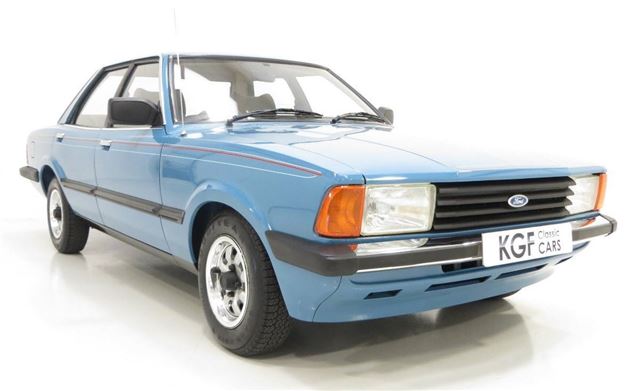 4


Surely the Cortina is a leftover from the '70s rather than an icon of the '80s? Well, yes. But we're talking about the Cortina Crusader, the run-out special edition launched in 1982 to maintain interest until the arrival of the Sierra later that year. It eventually proved so popular that no fewer than 30,000 Crusaders ended up finding buyers.
This was the best-equipped Cortina to date, helping Ford's old soldier to remain the top seller in its class right up to the end. The Sierra got off to a slow start, as remaining stocks of Cortina Crusaders continued being snapped up by eager buyers.
Comments