Top 10: Iconic '80s Fords
Ah, the '80s. It was a big era for Ford fans, with a whole new family of XR sportiness arriving on the scene, followed by turbocharging wizardry and more than a little input from the good folk of Cosworth. This was the decade when some of the Blue Oval's most iconic cars were launched, machines now highly revered as modern classics.
From the cheekiest sporting Fiestas to the most awe-inspiring tyre-shredding Cosworths, there was a fun Ford for everyone back in the '80s, as well as some intriguing choices for those seeking a spot of luxury. Check out these ten top models – and don't forget to let us know your faves.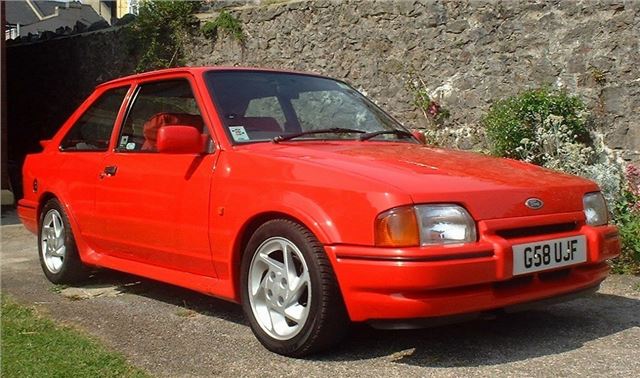 3


Anyone who considered XR-badged Escorts not quick enough were delighted in 1984, when Ford followed other manufacturers of the time by adopting the technique of turbocharging. The initial result was the Escort RS Turbo, a model that ran for a total of six years, making it unscathed through the major Escort update (to create the MkIV) of 1986.
By strapping a Garrett turbocharger to essentially the same engine as the RS1600i, the new RS Turbo pushed out 132bhp – leading to a top speed of 122mph, with 0-60 in eight seconds. By '80s hot hatch standards, such figures were mightily impressive.
Comments