Top 10: High-value auction buys of 2014
There have been some eye-watering prices paid for some of the world's most desirable classics over the last few months, including almost £23 million for a 1962 Ferrari 250 GTO. The most iconic models from marques like Lamborghini, Aston Martin and Ferrari are fetching record sums when they go to auction, adding fuel to the fire of soaring classic car prices.
But will this 'boom' be followed by 'bust' at some point soon? Auctioneers tell us that high-end buyers are using their own (rather than borrowed) money nowadays, seeing classics as a sound investment, and demand is likely to remain high. Let's take a look at ten of the highest achievers of 2014
By Paul Guinness, Contributor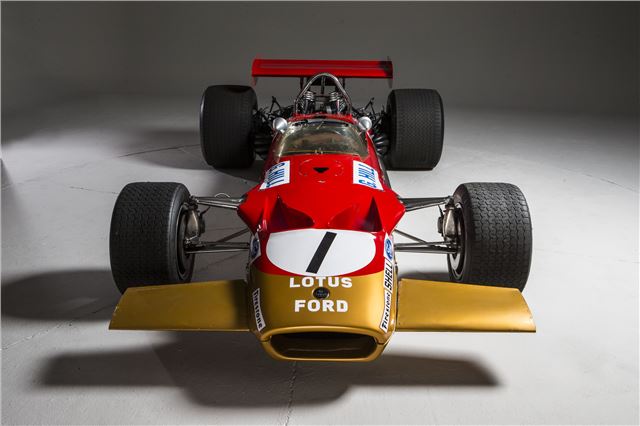 10


1968 Lotus-Cosworth Ford Type 49B – £673,500
Formula One fans knew this particular Type 49 would be a high-achiever for Bonhams at the 2014 Goodwood Festival of Speed, particularly as it had a history involving famous names like Graham Hill, Richard Attwood, Joakim Bonnier and Dave Charlton.
This ex-Team Lotus machine is one of just six known survivors, so its final sale price came as no surprise. The Type 49 was a hugely influential racer, its minimalist weight-saving approach making it the blueprint for definitive Formula One design of the 1970s.
Comments