Top 10: High-value auction buys of 2014
There have been some eye-watering prices paid for some of the world's most desirable classics over the last few months, including almost £23 million for a 1962 Ferrari 250 GTO. The most iconic models from marques like Lamborghini, Aston Martin and Ferrari are fetching record sums when they go to auction, adding fuel to the fire of soaring classic car prices.
But will this 'boom' be followed by 'bust' at some point soon? Auctioneers tell us that high-end buyers are using their own (rather than borrowed) money nowadays, seeing classics as a sound investment, and demand is likely to remain high. Let's take a look at ten of the highest achievers of 2014
By Paul Guinness, Contributor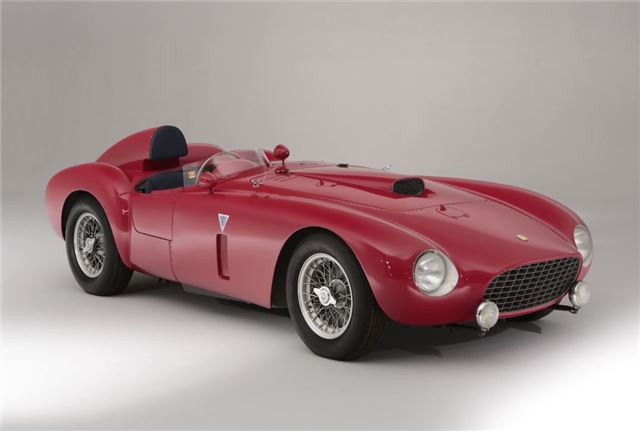 3


1954 Ferrari 4.9-Litre 375 Spider Competizione – £10,700,000
The highest price paid at a UK-based auction so far this year (and by a huge margin) goes to this ultra-special Ferrari, which found a new buyer at the Goodwood Festival of Speed. This is the factory-entered Ferrari 375-Plus in which Enzo Ferrari's favoured road-racing driver Umberto Maglioli ran second in the 1954 Mille Miglia, and which also competed at Le Mans. It attracted a huge level of interest as a result of being one of Ferrari's most famous Works cars of its generation.
Comments