Top 10: H&H auction cars
One of the last classic car auctions of 2015 is the H&H sale being held at Chateau Impney, Worcestershire on Wednesday, December 9th.  And with 150 lots set to go under the hammer, there's no shortage of choice for anyone looking for their next classic vehicle.
Buyers will be charged a premium of 12% on top of the sale price, so make sure you take this into account when budgeting. Meanwhile, check out our pick of ten of the most tempting lots waiting to be snapped up. For more details, go to: www.classic-auctions.com.
Paul Guinness, Contributor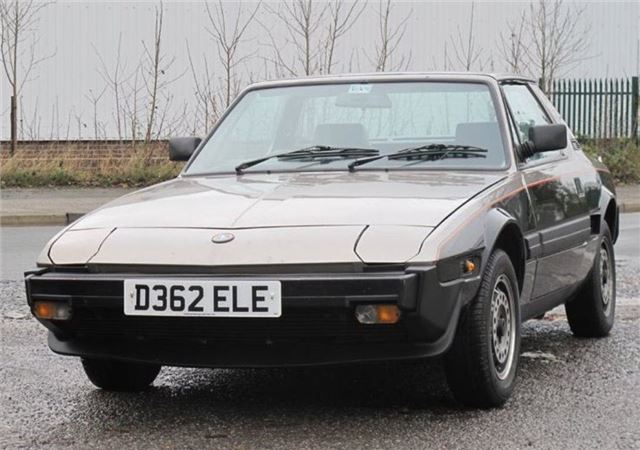 10


1987 Fiat X1/9 – no reserve
Another entry being sold with no reserve is this late-model example of Fiat's classic mid-engined two-seater, MoT'd until September 2016 and currently showing 70,000 miles. Paperwork supplied shows it's recently been treated to a service and a new timing belt. The bodywork looks to be mostly original, featuring metallic beige over black paintwork, while inside you'll find black leather upholstery. The X1/9 was an advanced design when it went on sale in 1972, and became a classic in its own lifetime; production was switched to Bertone in 1982, giving the X1/9 an extra seven years of life.
Comments