Top 10: H&H auction cars
One of the last classic car auctions of 2015 is the H&H sale being held at Chateau Impney, Worcestershire on Wednesday, December 9th.  And with 150 lots set to go under the hammer, there's no shortage of choice for anyone looking for their next classic vehicle.
Buyers will be charged a premium of 12% on top of the sale price, so make sure you take this into account when budgeting. Meanwhile, check out our pick of ten of the most tempting lots waiting to be snapped up. For more details, go to: www.classic-auctions.com.
Paul Guinness, Contributor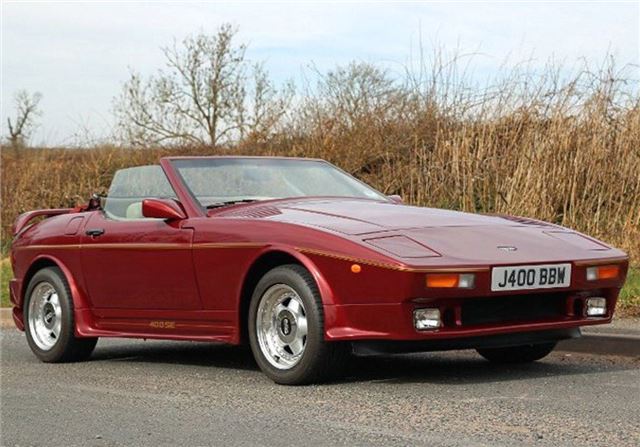 5


1992 TVR 400 SE – estimate £15,000-17,000
With an output of 275bhp from its 3948cc V8, TVR's 400 SE was a seriously quick car when new, with a top speed of 145mph and 0-60 in just 5.6 seconds. This example still provides plenty of thrills all these years later, and is probably the best example you'll find for sale. The current owner treated it to a restoration three years ago, and the car now sports a powder coated chassis as well as a very high standard of finish, with an expensive respray, new hood, full interior re-trim and more. This TVR has covered just 36,000 miles to date and is said to be 'as new'.
Comments