Top 10: Great German classics
You don't need to be a car enthusiast to know that the German motor industry is hugely successful, with major brands like Volkswagen, Audi, BMW, Mercedes-Benz and Porsche producing some of the best-selling models in their sectors. It's been a remarkable journey for an industry that reinvented itself via the post-war relaunch of the VW Beetle.
So how can anyone realistically put together a Top 10 of Germany's greatest classics, given how many cars there are to choose from? Well, we've done it – but if your favourite make and model has been missed out, we can only apologise. With such vast choice, it's not been an easy task… so make sure you give us your own suggestions below!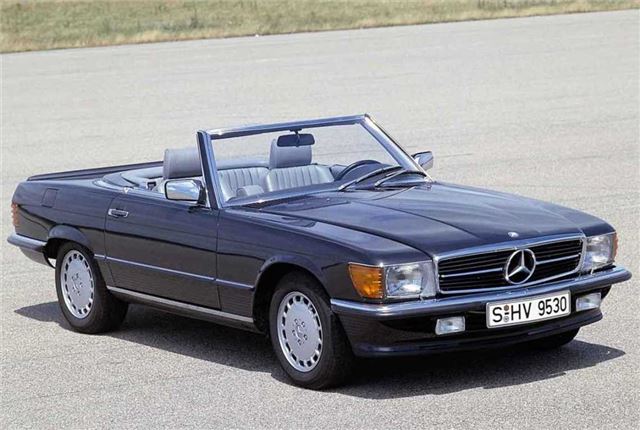 8


Mercedes-Benz 'R107' SL
What makes it great? Open-air motoring doesn't get more stylish than this, with any well-preserved 'R107' being a joy to behold
The original R107-generation model was the V8-engined 350SL of 1971, joined later by the 450SL and six-cylinder 280SL. The 380SL and 500SL both arrived in 1980 (to replace the previous V8s), while a general update in 1985 coincided with the launch of a new engine line-up comprising the six-cylinder 300SL and the V8-engined 420SL and 560SL flagship. The final 'R107' was produced in 1989, making this one of the longest-running 'grand tourers' of its time. And with top build quality and unbeatable reliability in its favour, it's no wonder this sporting icon is now one of today's most popular choices.
Comments