Top 10: Great German classics
You don't need to be a car enthusiast to know that the German motor industry is hugely successful, with major brands like Volkswagen, Audi, BMW, Mercedes-Benz and Porsche producing some of the best-selling models in their sectors. It's been a remarkable journey for an industry that reinvented itself via the post-war relaunch of the VW Beetle.
So how can anyone realistically put together a Top 10 of Germany's greatest classics, given how many cars there are to choose from? Well, we've done it – but if your favourite make and model has been missed out, we can only apologise. With such vast choice, it's not been an easy task… so make sure you give us your own suggestions below!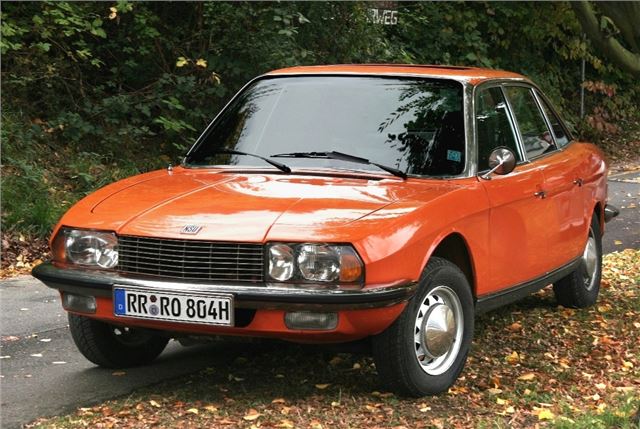 7


NSU RO80
What makes it great? With styling that still looks contemporary, plus innovative rotary-engine power, the RO80 is uniquely brilliant
Launched in 1967 and crowned European Car of the Year, the RO80 was a highly-aerodynamic, front-wheel drive saloon powered by a Wankel-designed rotary engine – a  twin-rotor unit pushing out an impressive 113bhp. But it cost its maker so much (both financially and in terms of reputation) that the NSU marque ended up being killed off by owner VW-Audi in 1977, when the last RO80 rolled off the line. In the end, just 37,398 RO80s had managed to find buyers during its decade-long career. It was a sad end for a car that was genuinely ground-breaking in its design and engineering.
Comments