Top 10: Great German classics
You don't need to be a car enthusiast to know that the German motor industry is hugely successful, with major brands like Volkswagen, Audi, BMW, Mercedes-Benz and Porsche producing some of the best-selling models in their sectors. It's been a remarkable journey for an industry that reinvented itself via the post-war relaunch of the VW Beetle.
So how can anyone realistically put together a Top 10 of Germany's greatest classics, given how many cars there are to choose from? Well, we've done it – but if your favourite make and model has been missed out, we can only apologise. With such vast choice, it's not been an easy task… so make sure you give us your own suggestions below!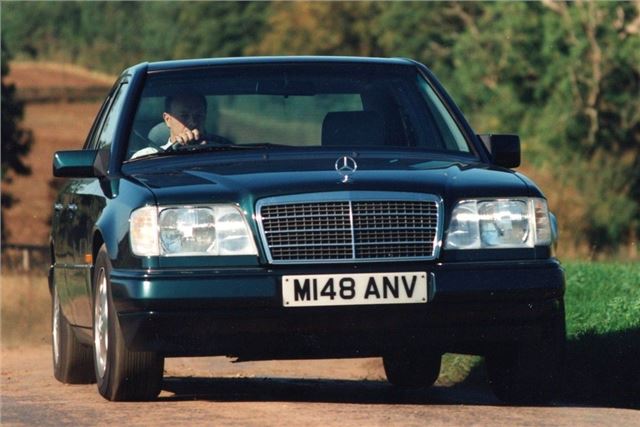 2


Mercedes-Benz 'W124' E-Class
What makes it great? Handsome, solid and well-built, this latest E-Class was a major hit for Mercedes
Launched in 1985 and produced for eleven years, the 'W124' is arguably the most respected of all the E-Class generations – and is still one of the most popular classics from that era. The 'W124' was a major leap forward from the ageing 'W123', particularly when it came to safety. It boasted one of the strongest bodyshells of the time, designed specifically for a long life as well as impressive passenger protection. A multi-link axle was featured, plus a wide choice of petrol and diesel engines – which meant there was a 'W124' to suit all executive car buyers.
Comments