Top 10: £1500 hot hatches in 2021
Not everyone in the market for a classic hot hatch has sufficient funds for an immaculate MkI Golf GTi. It's one of the most iconic models in today's modern-classic market, and its current asking prices reflect this. But don't despair, because even with a budget of just £1500 it's possible to go the hot hatch route.
Alright, so the models featured here aren't the most famous hot hatches, nor are they all among the most successful. But they're fun to drive, cheap to buy and entertaining to own – which is surely what proper hot hatch motoring is all about? Check out our go-faster bargains – and let us know which one appeals the most.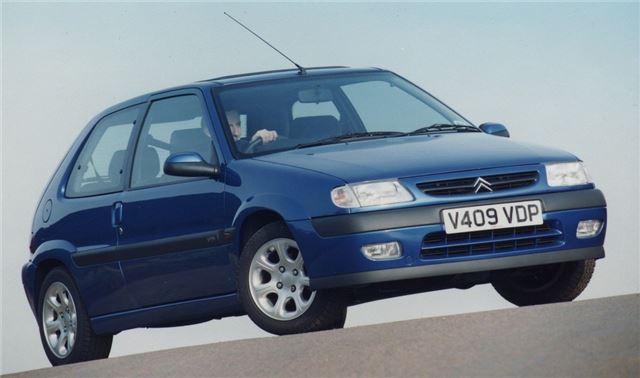 5


Citroen Saxo VTR / VTS
Launched in 1996, the Saxo came into its own the following year when the VTR and VTS arrived, featuring 1587cc fuel-injected power – with 90bhp for the 8-valve VTR and 120bhp for the 16-valve VTS. Bear in mind that even the range-topping VTS tipped the scales at just 965kg and you see why these were (and still are) such entertaining little cars. Each one came with stiffened and lowered suspension, uprated brakes (including vented discs up front) and super-sharp steering, ensuring they could be thrown round corners at impressive speed. And with prices from £700 to £1500 now, they're proper bargains.
Comments