Top 10: £1500 convertibles to buy in 2021
Summer's just about here, which means the days are getting longer, temperatures are rising and every classic enthusiast's thoughts turn to carefree open-top motoring. Well, that's certainly the case with many of us. But what happens if you fancy some soft-top classic action but your funds are severely restricted?
Don't worry because there are still plenty of options available to you. Okay, you might not be able to stretch to that immaculate MGB or Vitesse Convertible you've always fancied, but even with a budget of as little as £1500 you can get to enjoy some wind-in-the-hair fun. Check out our ten top recommendations.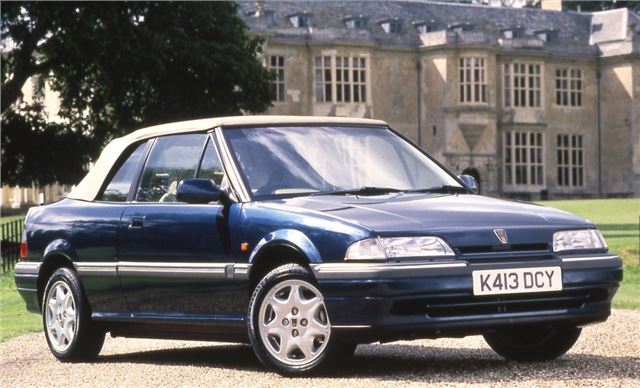 6


The R8-series Rover 200 that ran from 1989 to '95 saw the launch of a soft-top during the second half of its career – which means early versions had the original plain-looking 'face', usurped in 1993 for the modified front complete with chrome Rover front grille and a more upmarket image.
Available in 214 and 216 guides depending on how much power the buyer required, this mid-size Rover Cabriolet sat above the soft-top Mini and Metro in the line-up, and proved a popular buy throughout the early '90s. Nowadays it's something of a modern-classic bargain.
Comments