Top 10: Forgotten Italians
There have been plenty of brilliantly successful Italian cars launched over the years, models that have either sold in huge numbers or have gone on to achieve iconic status – particularly amongst British enthusiasts. And then there've been others that have sunk without a trace. Well, almost…
So we thought we'd celebrate some of the Italian-badged underdogs that failed to make it big. Not all of them were officially sold in the UK, but even those that were have long since been forgotten by your average Brit. The sad part is, not all of them were terrible. Let us know your thoughts! 
Paul Guinness, Contributor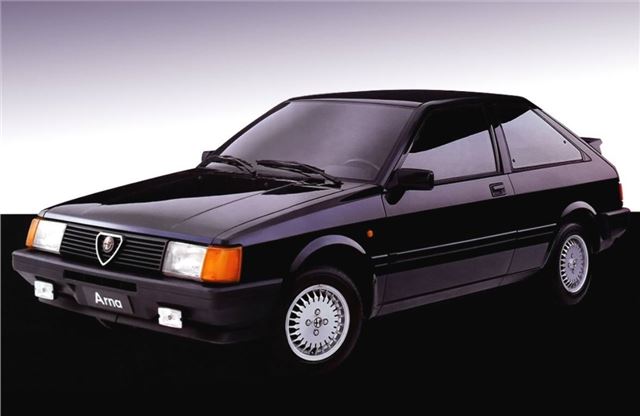 10


Alfa Romeo Arna
A joint venture between Alfa Romeo and Nissan could so easily have worked. The Italian marque may have benefited from some Nissan-style reliability, while the Japanese brand might have learned how to make its cars more charismatic. But then along came the Arna. Launched in 1984 and killed off by 1986, the Alfa Romeo Arna was built in Italy using a Cherry bodyshell and an Alfasud engine. Not surprisingly, it failed to sell in decent numbers in Britain and was ignored by the vast majority of previous Alfasud fan, despite being a lively little tool.
Comments