Top 10: Ford 'Essex' V6 classics
When it comes to vee-power for your classic Ford (or specialist sports car), many fans reckon the only way really is 'Essex'. Yes, we're talking about the hugely successful 'Essex' V6, which was launched by the Blue Oval in the late '60s and went on to enjoy a long career.
Most 'Essex' V6 engines were built at downtown Dagenham, and yet this remarkable powerplant lived on in South Africa right through to the end of the '90s. So which of the many models to be powered by 'Essex' deserve the most recognition now? We pay tribute to ten of the best.    
Paul Guinness, Contributor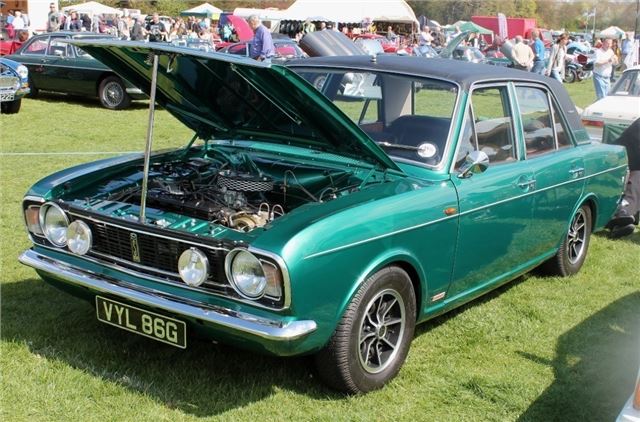 4


Savage Cortina 3000E
Cortina fans of the late '60s wanting to inject a bit of excitement into their motoring could have invested in one of the sportier MkII models of the time: the GT, the 1600E or the Lotus. Or if funds allowed, they could have contacted London-based Jeff Uren Ltd and invested in a Savage Cortina 3000E. Squeezing Ford's 3.0-litre V6 powerplant under the bonnet of the Cortina was no mean feat, but it was a superbly crafted conversion – the end result being a 136bhp Cortina, capable of the 0-60mph sprint in a claimed 6.4 seconds, Impressive, eh?
Read our Cortina MkII review here
Comments