Top 10: Screen star classic cars
This year's Lancaster Insurance Classic Motor Show is all about 'The Big Screen' and classic car clubs and collectors from across the UK will be there showing off cars with connections to films and TV.
From the Ghostbuster's Ecto 1, to Mr Bean's Mini, through to a plethora of James Bond cars, the show will host some truly iconic cars and any fan of film and TV won't want to miss it. We've picked our top ten star cars on show at the NEC this 14-16 November.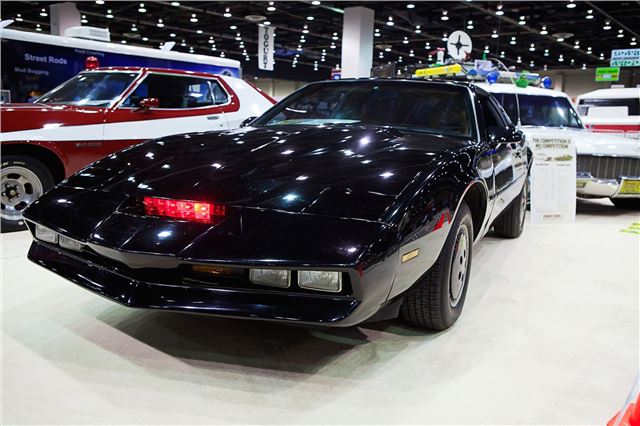 8


Pontiac Trans Am – Knight Rider
Ah, Knight Rider – is there anything more 1980s than the Hasselhoff show? When Michael Knight teamed up with KITT a legend was born. KITT was based on a humble 1982 Pontiac Trans Am, but by the time it had been fitted with that over £100,000 worth of kit it looked out of this world. Everyone wanted their own KITT and hundreds of replicas have been built since. There have been several attempts at rebooting Knight Rider, the most recent made use of a Ford Mustang but there's never been anything cooler than the Trans Am. Find it on The Lancaster Insurance stand in Hall 9.
Comments