Top 10: Classics for first-timers
With increasing numbers of enthusiasts looking for their first-time buy, the classic car market appears to be in rude health. Values are increasing (and have been for some time) as demand for the best examples of the most popular models remains high. But which cars are the top buys for anyone about to take the plunge?
We've brought together ten of the most suitable cars for enthusiasts looking to buy their first classic – and whether your preference is for sportiness, economy or sheer practicality, we reckon there's something here to suit all tastes, as well as most first-time budgets. As ever, let us know your own thoughts – and which classic you'd personally recommend.
By Paul Guinness, Contributor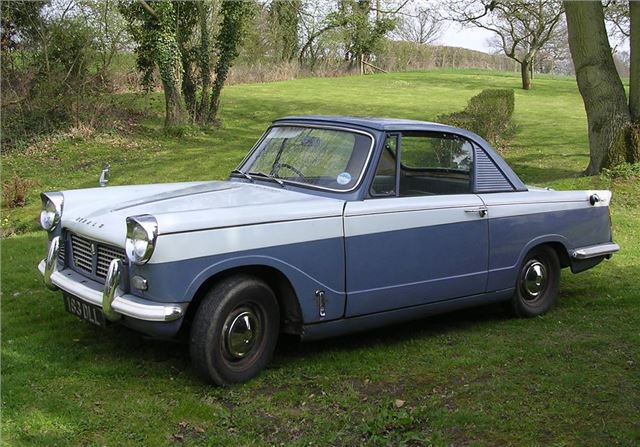 8


If your first classic simply has to be a saloon of the '60s, we'd recommend taking a look at the 1959-on Triumph Herald, unusual for its use of a separate chassis. In every other sense, however, this was a modern new design, with a smart look, a nippy driving style (borrowing the Standard Ten's 948cc engine) and a famously tiny turning circle.
The Herald enjoyed a long life, with 1147cc and 1296cc versions arriving over the years. Buy an excellent one now for £3000, or pay more for the rarer (but more eye-catching) Convertible or Coupe versions.
Comments