Top 10: Classic cars at the Geneva motor show
Among the new cars at this year's Geneva motor show, there was some classic metal tucked away. From Aston to Volvo, and much more inbetween, here are ten of our favourite classic cars from the 2016 show.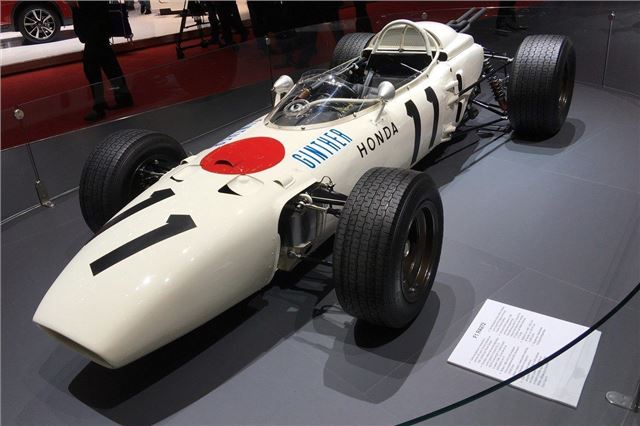 8


Honda RA272
Honda's RA272 was used in the 1965 Formula One season. It was powered by a 1.5-litre V12 and was good for 230bhp at a screaming 13,000rpm. It was renowned for its incredible acceleration and could lead the field if it got a clean getaway with a clear path to the front. Driven by Richie Ginther, it led the 1965 Mexican Grand Prix from start to finish – and became the first Japanese car to win a Formula One Grand Prix.
Comments