Top 10: Classic Vauxhalls
Vauxhall has been going through some turbulent times, with a change of ownership (from America's GM to France's PSA), falling sales and the likely closure of over 100 dealerships. So to cheer up all the Vauxhall fans out there, we thought we'd take a look at the company's impressive back catalogue.
From best-selling saloons and hatchbacks through to high-performance bespoke drivers' cars, Vauxhall has produced models to suit a vast array of different buyers' needs. But which of the company's many previous offerings do we reckon are the most memorable? Read on to find out...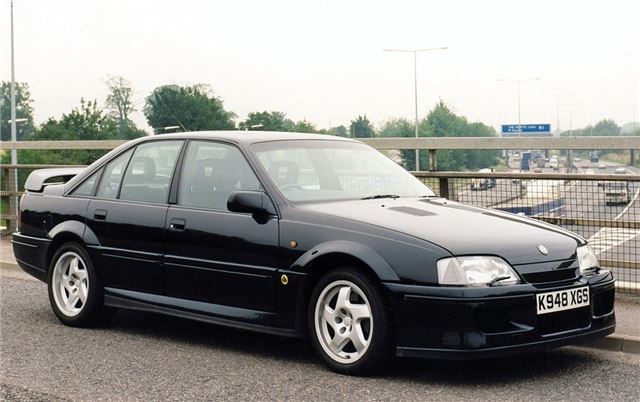 9


Lotus Carlton
Lotus had a history of creating high-performance saloons thanks to models like the Cortina of the 1960s and Sunbeam of the 1970s. But it was the link-up with Vauxhall and the launch of the Lotus Carlton in 1990 that saw the Norfolk firm perfecting the art thanks to its 3615cc twin-turbo straight-six – producing 377bhp and 419lb.ft. of torque. With a top speed of 177mph and 0-60 in a mere 5.1 seconds, no other four-door saloon of the time could compete. But at £48,000 the Lotus was expensive, and in the end just 950 were built.
Comments